Do you know when the worst time to buy a car is? When your car dies and you HAVE to buy one! It is even worse when it is your job. So before you are down-sized, laid off, or just reach your breaking point, why not
explore your options now?
 
Twin City Subaru is experiencing the best sales in our history along with an increase in business in our parts and service departments, so we are adding jobs!!! Do you want a new career? Because we are just off route 89 exit 7, we are an easy commute from just about anywhere.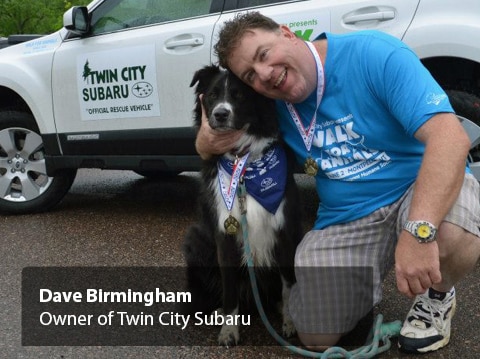 Our employees enjoy above average earnings, excellent benefits like 100% employer paid healthcare, and a professional environment. You can contact me and apply directly at (802) 224-7239. Experience is not necessary for our sales positions, we offer paid training and literally hundreds of years' worth of experience to help you succeed.  You must be professional in both demeanor and appearance and have a positive attitude. 
This is a career opportunity to work with community minded dealerships that value our employees and customers alike.  Even if you are not ready to make a change today, we are always interested in speaking with talented, passionate people. 
Cheers,
Dave Birmingham